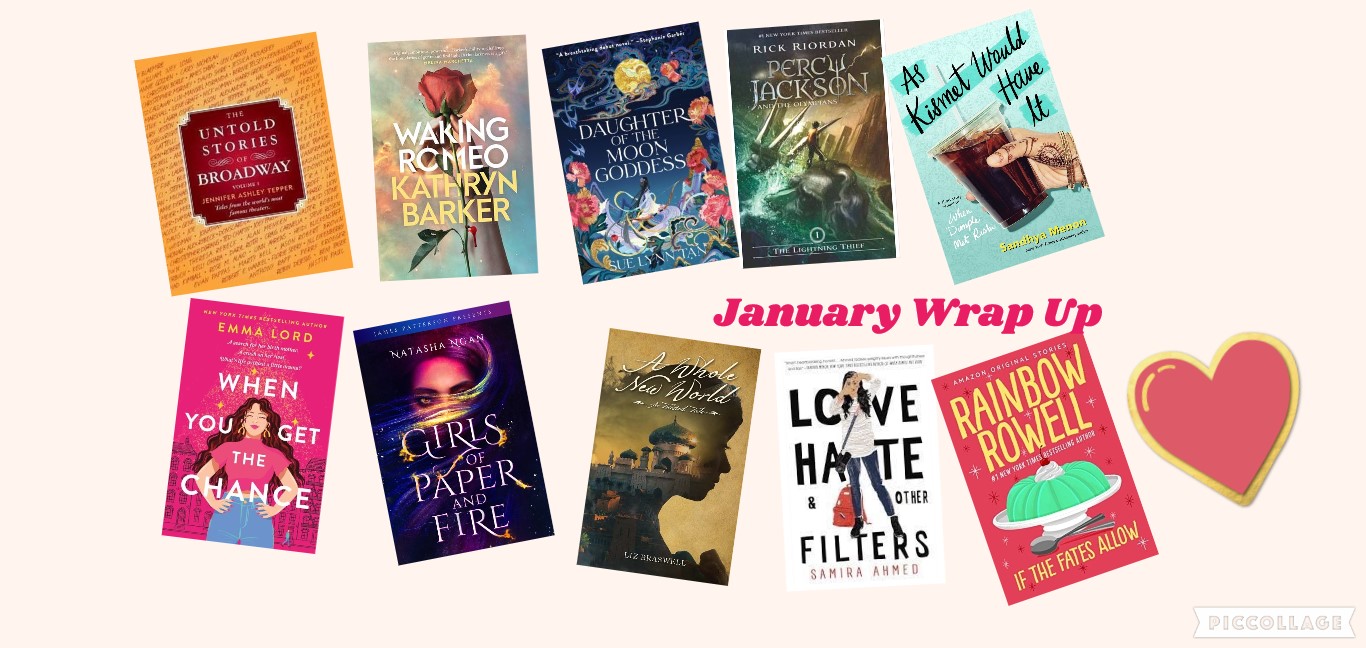 Hi! I know this is late, but I want to post my stats from my reading last month, as well as the stats from the Bookshelf App.
Stats
Books Read:10
Books Read from Start to Finish: 7
Pages read: 5,664
Time read:54 hours and 20 mins
Physical Books
The Untold Stories of Broadway Volume 1 by Jennifer Ashley Tepper (4 stars), Waking Romeo by Kathryn Barker (3 stars), Daughter of the Moon Goddess by Sune Lynn Tan (4 stars), Percy Jackson and the Olympians: The Lightning Thief (5 stars), The Making of Steven Spielberg's West Side Story by Laurent Bouzereau (4 stars), When You Get the Chance by Emma Lord (5 stars). – a favorite
Ebooks
As Kismet Would Have It by Sandhya Menon (5 stars), Girls of Paper and Fire by Natasha Ngan (4 stars), A Whole New World by Liz Braswell (4 stars), Love Hate and Other Filters by Samira Ahmed (5 stars) If The Fates Allow by Rainbow Rowell (4 stars).
.